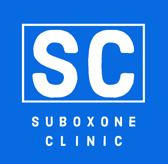 Survey shows decline in teen cigarette & alcohol use, increase in marijuana
The results of the 2011 Monitoring the Future survey, an annual poll of 8th, 10th, and 12th students' behaviors, attitudes, and values, were announced in December by the National Institute on Drug Abuse (NIDA).
The survey, which was funded by an NIDA grant and conducted by a team of researchers at the University of Michigan led by psychologist Dr. Lloyd Johnston, found that reported rates of cigarette and alcohol use among the three age groups were at their lowest point since 1975. "That cigarette usage has decreased to historically low rates is great news," said Nora Volkow, director of the National Institute on Drug Abuse. However, teen smoking is falling much more slowly than in previous years, and we're seeing a lot more teens using alternative tobacco products."
Marijuana use has risen for the fourth year in a row, with the highest rate of daily use among high school seniors in 30 years. For the first time, synthetic marijuana, sometimes known as K2 or spice, was included in the study, with 11.4 percent of 12th graders saying they had used it in the previous year. Non-medical use of prescription drugs, such as the opioid painkillers Vicodin and OxyContin, as well as ADHD medications, was also reported at significant levels. Last spring, the APA's Science GRO hosted a briefing titled Marijuana Use Disorders: Dependence and Treatment Research, which was co-hosted by the Friends of NIDA coalition and the Congressional Addiction, Treatment, and Recovery Caucus. Dr. Volkow and Dr. Alan Budney of the University of Arkansas for Medical Sciences presented critical research findings.
Monitoring the Future is one of three major surveys sponsored by the US Department of Health and Human Services that collect information on juvenile substance use. The National Survey on Drug Use and Health and the Youth Risk Behavior Survey are the other two.