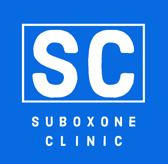 What Is Opioid Detox and How Does It Work?
Detoxification refers to a series of procedures for dealing with acute intoxication and withdrawal. It refers to the removal of toxins from the body of a patient who is very drunk and/or addicted to drugs or alcohol. Detoxification aims to reduce the physical harm caused by substance addiction.
The risk of becoming addicted to pain drugs is well established, but distinguishing between pain-related pharmaceutical dependence and addiction can be challenging. Some people are so afraid of becoming hooked to severe pain drugs that they will only take them when absolutely necessary, allowing pain to obstruct their recovery from surgery or continuous medical care.
Opioid dependence is a common adverse effect of opioid pain relievers, although it is not the same as opioid addiction. Physicians can validly prescribe pain drugs, and patients can take them properly and still develop a physical dependence that necessitates medical intervention when the prescription is no longer needed to control pain. Patients who take pain medicine can get addicted to it, but being unable to quit using it does not automatically constitute someone an addict.
When patients cease taking opioid pain medications including fentanyl, hydrocodone, morphine, oxycodone, OxyContin, and Dilaudid for more than a month, they almost always experience physical withdrawal symptoms. Only approximately 15% of patients who take opioid pain relievers develop an addiction. People who have been taking opioid pain relievers for a long time may question if they are addicted. Patients frequently tell their doctors that they've been taking the pills for so long and have become so reliant on them that they don't know whether they're taking them for pain or addiction.
Addiction to pain medicine is marked by a loss of control, usage despite knowing the risks, fixation, and yearning. Physical dependence may or may not exist in those addicted to painkillers. Prescribed opioid medicine abuse is not uncommon, but most individuals who have prescriptions do not abuse the substance. According to the Substance Abuse and Mental Health Services Administration (SAMHSA), 70% of individuals misusing pain relievers got them illegally.