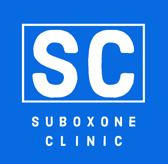 Pain and opioid abuse on demographics
According to publications published in the American Psychology Association's flagship journal, psychological science offers beneficial insights on anything from the reasons behind addiction to effectively managing chronic pain without the use of medicine in the fight against the opioid epidemic.
The journal American Psychologist® has published a special issue titled "Psychology's Role in Addressing the Dual Crises of Chronic Pain and Opioid-Related Harms," which includes ten studies on opioid use, misuse, and abuse, as well as treatment options for those suffering from chronic pain and opioid abuse.
"The studies look at how pain and opioid abuse affect a variety of demographics," said Robert D. Kerns, PhD, a Yale University psychology professor who co-edited the issue with Tonya M. Palermo, PhD, a University of Washington and Seattle Children's Research Institute professor of anesthesiology and pain medicine. "We know that risk factors can start in adolescence and that treatment for older persons has particular challenges." We also know that low-income neighborhoods and ethnic minorities have been disproportionately affected by this epidemic."
The issue's editors hope that the findings will inspire other researchers to perform more study that will help minimize opioid abuse, educate physicians on best practices for prescription pain medicine, and address co-occurring chronic pain and opioid use disorder in vulnerable groups. "This study contributes to our growing understanding of the underlying difficulties that underpin comorbid pain and substance abuse, as well as how psychologists and other health-care professionals can continue to address these issues in a more effective manner," Palermo said. "We hope that additional researchers will build on these findings and that they will reach professionals who work with at-risk populations."
According to the US Centers for Disease Control and Prevention, what began as a problem with doctors overprescribing medication to treat pain in the 1990s quickly morphed into a nationwide epidemic of opioid addiction that has ravaged communities and resulted in the deaths of 450,000 people between 1999 and 2018. (CDC). Over the years, health care professionals and other frontline workers have struggled to assist the country in dealing with these difficulties. Researchers from both within and outside the federal government have been working to better understand the difficulties of pain management and addiction. The National Institutes of Health, for example, launched Helping to End Addiction Long-Term to provide scientific solutions to the opioid crisis, and other agencies, such as the United States Department of Health and Human Services and the Centers for Disease Control and Prevention, have committed significant resources to combating the problem.