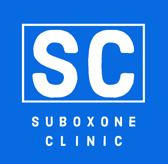 Opioid policies and practices are evolving
At the federal, state, and municipal levels, the APA and individual psychologists are advocating for solutions to the opioid pandemic.
More financing for opioid addiction research, as well as enhanced prevention and treatment programs, are top goals for psychologists at the federal, state, and local levels.
Advocates have had some notable victories at the federal level, such as the introduction of the National Institutes of Health's HEAL (Helping to End Addiction Long-Term) initiative. Over the course of two years, funding for pain and opioid research has nearly doubled, from $600 million to $1.1 billion, thanks to the endeavor, which incorporates psychological approaches into its study plan. With the passage of the SUPPORT (Substance Use Disorder Prevention that Promotes Opioid Recovery and Treatment) for Patients and Communities Act last year, advocates were able to obtain more treatment access. Beginning in 2020, the SUPPORT Act mandates state Medicaid programs to cover methadone and all other drugs used to treat opioid use disorder, and Medicare coverage for substance use disorder telemedicine services is expanded. It also mandates the Centers for Medicare and Medicaid Services to produce guidelines for participating hospitals and state Medicaid programs on non-opioid pain management. It also establishes a demonstration project with the goal of boosting the number of substance abuse treatment providers by increasing payment rates and providing training.
According to Nancy Piotrowski, PhD, federal advocacy coordinator for APA's Div. 50, psychologists can play a significant role in implementing the new law and ensuring that it achieves its full potential (see How you can get involved) (Society of Addiction Psychology). "Psychologists have a lot of opportunity to build financing lines for research, training, and clinical services that address some of the systemic deficiencies that have existed in the health-care system," Piotrowski adds. These new funding streams and programs also provide possibilities for psychologists to apply their knowledge and abilities in translating research findings into practical applications and assessing outcomes.
The American Psychological Association has also been successful in nominating psychologists to serve as advisors to federal bodies dealing with the opioid epidemic and associated issues. Texas A&M University's Mary Meagher, PhD, has been appointed to the federal Pain Management Best Practices Inter-agency Task Force, which will make suggestions for better managing acute and chronic pain, among other things. The American Psychological Association also contributed to the President's Commission on Combating Drug Addiction and the Opioid Crisis.
Meanwhile, researcher Sandra Comer, PhD, public policy officer for the College on Problems of Drug Dependence, an organization of scientists focused on understanding addictive disorders and finding new treatments for them, sees raising awareness of the issue of substance use disorders among members of Congress and their staffs as a top priority.
Comer, a research scientist at the New York State Psychiatric Institute and a professor of neurobiology at Columbia University, says, "They often don't have a comprehensive knowledge of what substance users confront and what issues they have."
Another aim is persuading legislators to eliminate impediments to researchers studying misuse medicines. For example, the Drug Enforcement Agency reclassified illicit fentanyl analogues to Schedule 1 last year, despite the fact that, unlike fentanyl itself, they have no established medical purpose. While this step was necessary to protect public health, it makes it more difficult for scientists to investigate these substances, according to Comer. "This is an issue since understanding the pharmacology of these medications is crucial," adds Comer. "We're attempting to come up with more efficient ways for scientists to do research while also ensuring that necessary controls on these chemicals are in place."
Comer told lawmakers and staff at a congressional briefing co-sponsored by the APA and the Supporting Truth About Animal Research Coalition in March that research with nonhuman primates is similarly vital. "In a million years, the Food and Drug Administration would never allow me to deliver synthetic fentanyl to human research volunteers," Comer adds. "We must rely on preclinical research to understand how these medications work."
Psychologist Beth Darnall, PhD, a clinical professor of anesthesiology, perioperative, and pain medicine at Stanford University School of Medicine, spoke at another congressional briefing sponsored by the Patient-Centered Outcomes Research Institute about what she calls "the dual crises of pain and opioids in America." Darnall talked about her research, which involves using behavioral therapy to assist pain sufferers taper off opioids.
Other psychologists are asking for state-level reform. Traci Cipriano, JD, PhD, is using a variety of strategies in her activism in Connecticut. She is striving to ensure that the state's workers' compensation system follows its rules for both medical and psychological therapies for chronic pain, in addition to teaching psychologists and physicians. Many doctors were unaware of the standards, according to Cipriano, a private practitioner and assistant clinical professor of psychiatry at Yale University School of Medicine, who also serves on the state's Workers' Compensation Commission as an adviser. "My job is to spread the news," she explains. Cipriano is also collaborating with policymakers, insurers, and the Connecticut State Medical Society to look into policy solutions for improving interdisciplinary care for patients with opioid use disorder while lowering costs.
Carlo DiClemente, PhD, ABPP, a professor emeritus of psychology at the University of Maryland, Baltimore County, is one of those urging the governor's Opioid Operational Command Center to distribute naloxone for overdose treatment and incorporate other harm-reduction strategies, such as providing clean needles.
According to Paul Korte, PhD, federal advocacy coordinator for the Missouri Psychological Association, collaborating with other health-care professionals at the state level is critical. To assist minimize drug usage, the association is collaborating with medical associations and others to lobby legislators to adopt a statewide prescription drug monitoring scheme. "Missouri is the only state in the union that doesn't have one," adds Korte, who explains that such programs help prevent people from "doctor-shopping" for drugs they don't need. "It's just another instrument to aid in the regulation of prescribed opioids," Korte adds.
Access to health care in general is another state priority. For example, the Ohio Psychological Association is working to preserve the state's Medicaid expansion, which currently covers over 630,000 of the state's most vulnerable individuals, including those with substance abuse issues. "For many of them, this is their first exposure to any kind of media," says Michael Ranney, the association's CEO.
On a more local level, Aaron Weiner, PhD, ABPP, is the director of addiction services at Linden Oaks Behavioral Health, which is part of Edward-Elmhurst Health, a significant integrated health-care system in Illinois. He discovered that doctors were overprescribing opioids and that surgeons were not personalizing prescriptions by tracking prescriptions. "I had one surgeon remark, 'I give 160 tablets of narcotics post-operatively, whether it's a hip or a knee, a 110-pound woman or a 300-pound man,'" Weiner says.
Weiner collaborated with two dozen doctors to draft prescribing standards based on the Centers for Disease Control and Prevention's recommendations to guarantee that doctors only write prescriptions for people who actually need opioids.
"Right now, a lot of what's going on with the opioid epidemic is focused on the demand side for opioids," Weiner adds. "From a health-care standpoint, we need to look at the supply side very carefully."