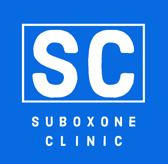 Legislation that would allow for office-based treatment of heroin addiction
WASHINGTON, D.C. – The American Psychological Association (APA) is in favor of a new law that will provide persons who are addicted to opiates with a safe and effective alternative to methadone maintenance programs. The Drug Addiction Treatment Act (H.R. 2634), which was included in the Children's Health Act, has provisions to expand buprenorphine availability. The FDA is actively reviewing this medication for the treatment of opiate addiction.
"The passage of this bill ushers in a new era in the treatment of heroin and opioid addiction," said psychologist Warren Bickel, PhD, a leading expert on opioid dependence psychopharmacotherapy and professor and Vice-Chair of the Psychiatry Department at the University of Vermont, as well as Editor of Experimental and Clinical Psychopharmacology.
"Buprenorphine is a fantastic medication that has been backed up by a lot of research, with a lot of it coming from psychologists and psychopharmacologists. Furthermore, this legislation will make heroin and other opiate addiction therapy less of a specialty clinic approach and more of a routine health care approach "Dr. Bickel stated.
"Buprenorphine will help close the treatment gap between available opiate-dependence treatment slots and the number actually needed to serve all those seeking treatment, which is estimated to be over 500,000," says Geoff Mumford, PhD, Acting Director for Science Policy at the American Psychological Association. "It would give those who, for fear of shame, would not seek treatment from methadone clinics - such as working people, suburbanites, and teen heroin addicts - a chance to live a normal life."
"Buprenorphine will provide a broadly accessible treatment alternative for people addicted to opiates in the hands of suitably qualified primary care physicians. However, research on addiction treatment has indicated that medication is most effective when paired with behavioral and psychological therapies "Dr. Mumford stated.
While the American Psychological Association (APA) applauds this innovative office-based treatment strategy, experts highly advise that patients seeking opiate addiction treatment also receive proper counseling and psychological assistance. Patients will have the best chance of healing if they are treated with counseling. Primary care physicians' specific training requirements must also be strengthened. As this legislation evolved during the spring of 2000, APA joined several other organizations, including the College on Problems of Drug Dependence, the Academy of Addiction Psychiatry, and the American Society of Addiction Medicine, in writing letters to the House Commerce Committee in support of these recommendations.
The American Psychological Association (APA), based in Washington, D.C., is the world's biggest association of psychologists and the largest scientific and professional organization representing psychology in the United States. More than 159,000 researchers, educators, clinicians, consultants, and students are members of the American Psychological Association (APA). APA seeks to advance psychology as a science, a profession, and a method of advancing human wellbeing through divisions in 53 subfields of psychology and connections with 59 state, territory, and Canadian provincial associations.