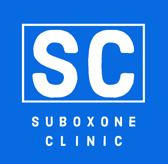 Do you get Suboxone on your first visit?
Suboxone on the first visit?

Absolutely! You get suboxone your first appointment with our online doctor. You will also discuss your Suboxone therapy options with our suboxone provider and determine that Suboxone is the right medication for you. We will review your medical record and look at the your drug history.
What happens when you run out of Suboxone?
when you run out of suboxone you may be totally normal. but sometimes in a few opioid patients within 6 – 12 hours since the last time Suboxone was taken, withdrawal symptoms such as muscle pain, diarrhea and nausea may occur. You may begin to experience anxiety and moodiness. It is not usually very intense on day 1. The symptoms will however begin to occur
Can a Nurse Practioner prescribe suboxone?
Yes Suboxone can be prescribed by a nurse practitioner.
Previously, nurse practitioners could only prescribe opioids for pain treatment. Clients recovering from heroin addictions will be able to receive buprenorphine and methadone prescriptions from nurse practitioners.
How can I get buprenorphine prescription?
The best (and only legal) way to get Buprenorphine/naloxone (Suboxone) treatment is to get a prescription from a suboxone doctor. Almost all insurances cover Suboxone, buprenorphine and subutex, although the medication may require prior approval from your Health insurance company.
Can my doctor prescribe buprenorphine?
Yes. our doctor can give you suboxone script , same day. The new rule means nearly all suboxone doctors can prescribe buprenorphine, also called by brand name Suboxone. most doctors had to seek a special waiver and have an eight hour training to be approved to write a suboxone script